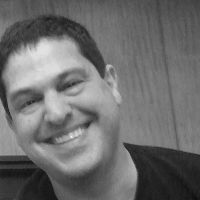 My friend Rick shared a story with me this morning, about a seminar and a lesson. I quote it here:
Once a group of 500 people were attending a seminar. Suddenly the speaker stopped and decided to do a group activity. He started giving each person a balloon. Each person was then asked to write their name on it using a marker pen. Then all the balloons were collected and put in another room.
The people were then let into that room and asked to find the balloon which had their name written on it within 5 minutes. Everyone was frantically searching for their name, colliding with each other, pushing around others and there was utter chaos.