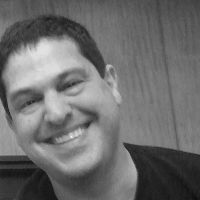 You've heard of Sonos, yes? Whole-house audio, wireless and able to bridge pretty-much any source. It'll play my music library, stream Pandora, talk to Alexa (or Google), and even stream the same music in all rooms. The little boxes can do it over WiFi or ethernet and form their own mesh network as well. All in all, it's pretty slick and incredibly well done. Further, once you buy a device, you're done. There's no subscription cost for their service and upgrades.
Of course, this makes sense, seeing as the boxes are expensive. The "Connect," which is a passive audio source (meaning you need to plug the audio output into an amp, like your home theater system) runs over $450. The powered version (into which you can just connect speakers) is a couple hundred more, around $650. Then they have powered speaker versions for a couple hundred up to $500. And I've not even gotten into their home theater sound bars and subs, which can run, as a set, over a grand.
So you feel me on the cost.
Over the years, I've acquired three Connects, one Amp, and one "One," which is their powered speaker. All are first-gen units.
Now we get to the dilemma: Sonos has noted that these first-gen units are underpowered for modern times and they've given them end-of-life. They now have a v2 (called S2, whereas the older units are called S1) and say that new features and modern features will only come out on S2. S1 gets bugs and security patches, but that's it. Initially, they'd said they'd brick S1 (seriously!) but they walked that back when customers rightly revolted. But if you have any S1 devices in your home, you can't use S2.
There are three options: first, just stay on S1 and life goes on like it is now, but no new features. Second, buy some S2 units and split your home. S1 is one Sonos network and S2 is another. There are problems with this, but generally, you can do it. Or, third...
Upgrade everything to S2. To encourage this, Sonos is giving S1 users a 30% credit on any purchase of an S2 device that maps to an S1 that they already have. So in my case, I could buy three S2 "Connect" equivalents and one S2 "Amp" equivalent and get 30% off each. The offer is only per S1 device you already have. Sonos will take the old devices and recycle them for you if you want, or you can do it yourself. Or... as it appears, you can still use them. That's right, you could grow your system by double, split it (S1 and S2) and get 30% off of the S2 stack as a spiff.
Or, in my case, take my S1 Amp and put it in my travel trailer on its own network. Then I could upgrade the three Connect units into S2 units and give them away to friends. A friend who doesn't have Sonos would be thrilled at S1, as it's still pretty cool. The unit wouldn't be eligible for the discount, but it's usable, albeit with today's older feature set.
But that's 70% of $650 + $450 + $450 + $450. More than just casual chump change.
You can't fault Sonos for not being able to use 15 year-old tech in a modern way. On the other hand, that's one expensive upgrade!
If you give advice here, please be snarky, because I already know what I'm going to do ;)