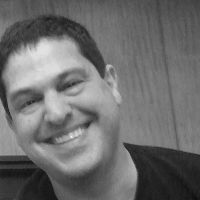 I spent the evening last night at an Irish Pub (yes, I know, this blog entry can just stop here) watching the Seahawks game. Remember, though I live in Silicon Valley, I'm a Seattle transplant. Go Hawks.
As I and the 50+ fans were enjoying a convincing victory, a commercial came on. It was entitled (and captioned), "The Call," and depicted a woman getting a phone call. She says hello, and her face drops as she listens, clearly being shocked at what she is hearing. I, the viewer, know only her shock - there is no indication of what's actually said.
And then the commercial ends with the call to action to go to a URL to find out what happens next.
No. Just no. Clickbait online is one thing. Doing it in a broadcast television commercial? Sorry, that's farther past a line that's already been crossed.
I encourage everyone to refuse to go to any URL presented in this manner. Please help send a message to advertisers that this simply won't work.
Oh, and get off my lawn.