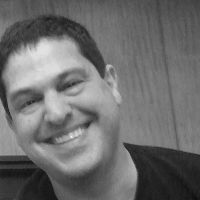 There have been more than just a few instances where interactions "at work" have gotten a little too personal or awkward for my tastes. Nothing with me, thankfully, but I've seen it in meetings.
Now that we're all working from home, I think I know what it might be - we're working in the same place we live and play. To me, this often makes work feel more informal. We work in our pajamas (or less). We can get up and go into the bedroom to get something. Lunch is from our kitchen.
I think, perhaps, it's natural to feel more informal while working, perhaps subconsciously, and this leads to violations of work protocols and professionalism.
This is probably obvious to everyone else, but it just occurred to me ;)