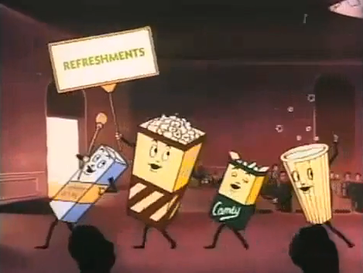 MoviePass (https://www.moviepass.com/) is making some news today. In a nutshell, pay a flat monthly fee and you can see a movie a day. Of course nobody's going to do that in the real world, but as noted by TechCrunch:
By subscribing to the company's service, moviegoers can watch one movie a day — up to 30 movies in a month. While few movie buffs have the time to watch a movie a day, the service, which clocks in at roughly $30 a month, is a pretty great deal for even the casual fan. In New York, tickets are about $15, so after two trips to the movies in a month, the subscription would pay for itself.
That works for me. I don't live in a $15 zone, but three movies a month would break this even for me at the quoted price of $35/month.
The only problem, I think, is that I'd hit a movie every weekend if I could - I find them great entertainment; a good way to relax the brain for a couple hours - but my family doesn't enjoy them quite as much as I do. I think a movie-a-month is about my wife's speed. So that's the only reason I'm not buying right now.
Now if they also could do a flat fee on the terribly overpriced popcorn and dessicated hot dogs, I'd jump.