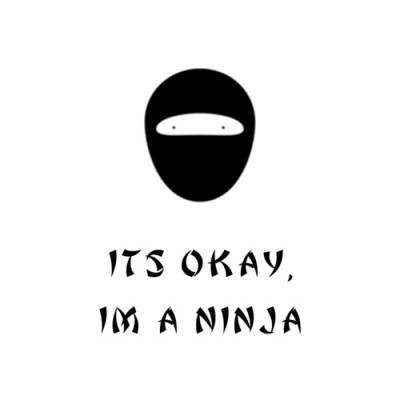 I tend to peruse the job openings posted to LinkedIn and other such sites. There is some value in keeping up with who is doing what by watching hiring needs (don't worry, GoDaddy, I'm not on the market). Something I've noticed lately, though, is that a lot of companies are starting to add statements like this to their listings:
"Anyone with 'Ninja' in their title need not apply."
Now I get the sentiment - companies aren't interested in people with inflated egos or a disproportionate assessment of their abilities and worth. But that said, lighten up, Francis.
If you check my LinkedIn profile, you'll see that I list "Powerful Internet Ninja" as my title when I worked at Demand Media. As I said in my profile, there are those who look down at using "Ninja" in a job title. To those people, I say lighten up. I did some pretty cool things at Demand Media, many of which were, while completely moral and ethical, somewhat sneaky in terms of strategy and competition. "Ninja" describes what I did sometimes, and it just sounds cool. If you think that detracts from my skills or makes me somehow pretentious, I will politely smile and disagree.
In other words, it's pretty clear I don't take titles seriously. Anyone who is disqualified from consideration based on the fact that they get a little humor out of their self-claimed title (along with, let's be honest, self-claimed experience) probably doesn't want to work at such a company, anyway. That's a pity, because some of the best technologists I know have senses of humor that make mine look absolutely pedestrian.
Then again, maybe such a line in the sand is a good gating function for everyone.