Work on the Tiki Bar got a big boost this past weekend, when the roof and much of the internal framing was completed. With the help of a friend, the rafters were cut and installed, roof panels put on, and asphalt felt put down on the roof. The plan is to now cover it with palm fronds for looks. I then got some help from J to install the bar framing and start putting up shelves. We also installed the mounting bracket for the television and a pair of outdoor speakers.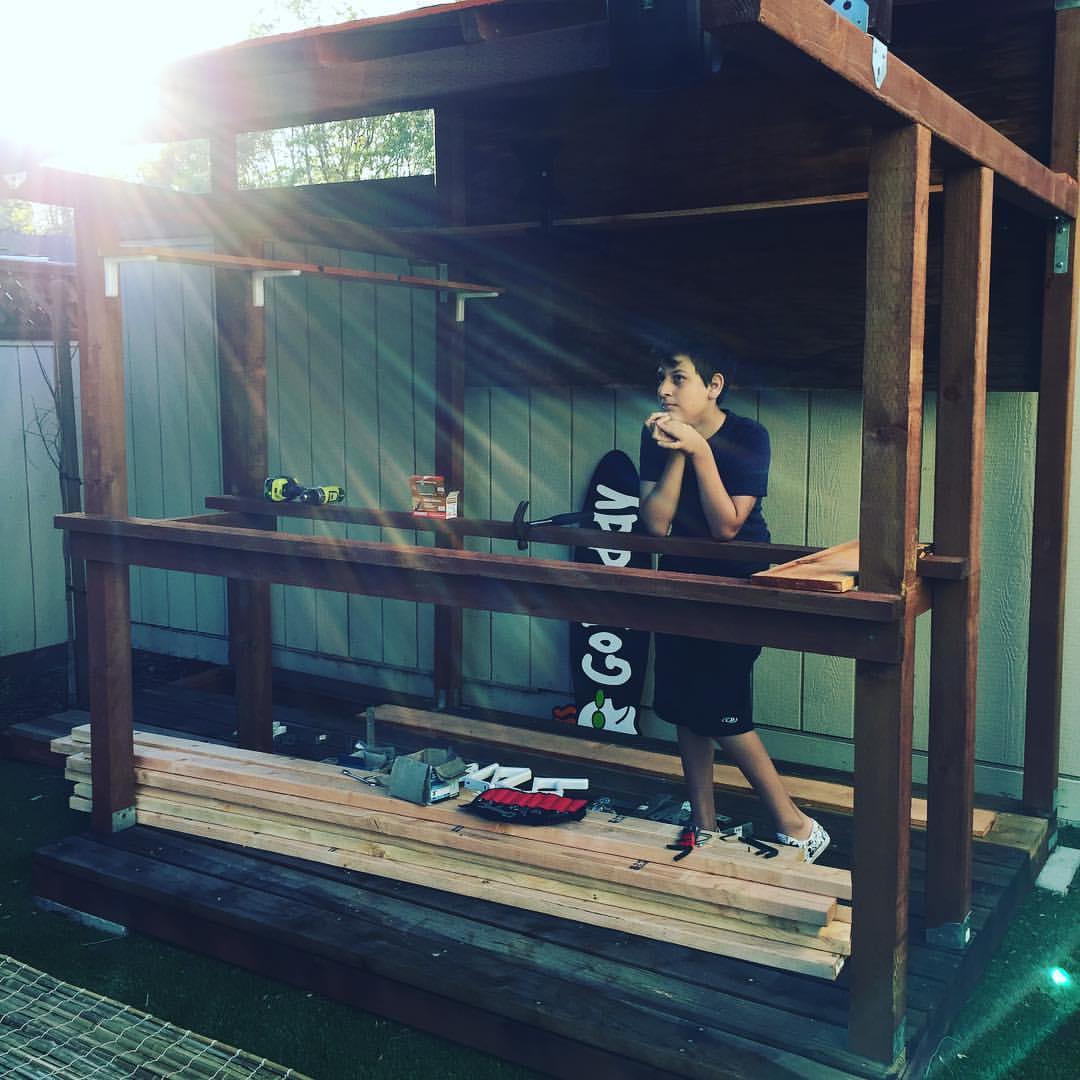 The next work session will see the walls cut and mounted. The idea here is to do them with OSX and then cover that with distressed wood for looks. Once the walls are on I will be able to apply sealer and then put in the electronics, including TV, sound and lights. At that point, even though the bar top itself won't be done, the Tiki Bar will be complete enough that I can start the process of making the video podcasts. The first couple will have the bar in an unfinished state, which should be interesting.
It's nice to make progress! The last five weekends were rained out!